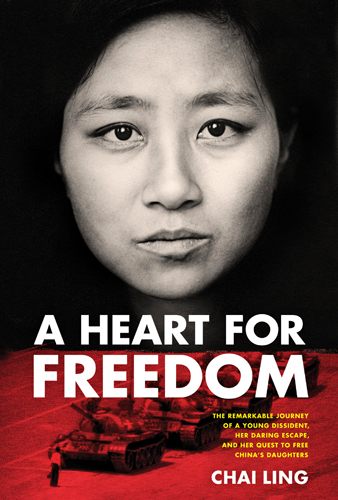 Well, having a baby sure does put a damper on my reading production. She sure is cute and fun though. :) I have a stack of books on my dresser just waiting to be read and now I have an eReader too so there's a whole bunch of books on that thing too.
This book was gripping from the very beginning. I have to admit I lost interest towards the end, but I think that might have had something to do with me being 9 months pregnant as I was finishing this one. It is a great and TRUE story of a young student who was at the center of Tienanmen Square and witnessed the massacre of thousands of Chinese people. It wasn't until much later that she found true freedom in a relationship with God. She now fights for the rights and freedom for Chinese girls and is trying to overturn the "one-child" policy.
I received
A Heart for Freedom
by Chai Ling from Tyndale Blog Network in exchange for my honest review.